Posted : 3 years, 10 months ago on 6 November 2011 09:26 (A review of
Deus Ex: Human Revolution
)
I suppose I should reveal from the outset that the original Deus Ex game is my favourite of all time. The amount of hours I've sunk into it do not bear thinking about, especially when I wasn't even pursuing the main storyline most of the time, but rather attempting to break the game physics or cause hilarious cut-scene blunders. However, rather than biasing my review, I feel this instead made me much more critical and demanding of
Human Revolution
, and thus pretty well qualified to discuss the merits of the game.
From the very beginning I was expecting this game to be a complete disaster. A sequel to Deus Ex had already been attempted in the shape of
Deus Ex: Invisible War
, and the outcome was a universally detested, unplayable, uninspired catastrophe, abhorred so much by the fans of the franchise that they'd prefer it not to be considered canonical. Words really cannot properly describe how disappointing
Invisible War
quite was. Voice acting and character cameos aside, the two games seem to share absolutely no DNA whatsoever. Thus the stage was set for
Human Revolution
: would it continue the descent of the franchise into the mediocrity abyss, or could it somehow salvage the Deus Ex name and outshine all challengers in the already overcrowded FPS market?
The game is a prequel to the events of
Deus Ex
and your character, Adam Jensen, is a security officer at a major augmentation developer, Sarif Industries. After a research breakthrough which may allow universal access to body augmentations without the risk of immune rejection, your HQ is raided, the science teams are slaughtered, and you're left fighting for your life, only surviving thanks to a plethora of experimental augmentations that bring you back from the precipice of death.
For this game to have any chance of impressing, they had to get the protagonist exactly right; we want a character that can live up to the high standards of heroics established by JC Denton in
Deus Ex
. To this end they haven't strayed too far from the original 'silent but deadly' badass prototype, and Jensen is your typical deep voiced, cold-hearted, muscular killing machine with retractable shades. I've seen this cliche used as a criticism, but compared to the whining, simpering moron that you were lumbered with in
Invisible War
, I'd take Jensen any day.
As a prequel to
Deus Ex
, the story focuses on the effects of augmentation on the human race, rather than nano-technology. Like previous games, various newspaper and book articles can be read to garner extra information about what is going on around the planet in relation to this revolutionary new technology. These clippings, along with rolling news bulletins which often report the outcomes of your actions, provide an extra level of depth and create an immersive world populated by real people with deeply involving issues. I always felt a sense of urgency to proceedings, and no matter where I looked it felt like the human race was bubbling up to breaking point with its mass disenfranchisement. It's a classic dystopian trope, but it makes the world fun to play in.
Another theme that is maintained is that of 'choice' offered to the player. You can choose to infiltrate areas in supreme stealth, talk your way into certain locations or just wade in and leave no man standing depending on your playing style or mood. Any fan of Metal Gear Solid will instantly recognise that the stealth aspect of this game is pretty much lifted from the MGS series verbatim, and as a result it is uncomplicated and sometimes too easy to sneak your way through enemy hotspots if you're a pro with Solid Snake. I found myself routinely sneaking through a level only to reload from a former save point just to find another way of doing it, I didn't want to miss a beat.
If I was mining for criticisms of this game, I could come up with a handful, but none that really affected my overall enjoyment of the game. There are much reviled 'boss fights' now which force you to kill your opponent before the game can progress. Although being forced to kill is a massively contentious issue for Deus Ex players, and setting up boss battles is often a conceited process that erodes immersion in FPS games, I didn't think they were handled badly here. In fact, although not on the same scale of epicness, at least one boss fight reminded me of an extremely memorable battle from
Metal Gear Solid 2
, which brought forth a rush of nostalgia.
Perhaps the only other murmur I had about the game was quite how 'literal' the final ending decision was. You simply walk into a room and are presented with three or four options which decide the final FMV. Without such a similar concept in the original
Deus Ex
game, I wonder if this 'choice' would have been included at all. However, I think the most overwhelming compliment I could pay this game is that it
feels
like a
Deus Ex
game and there's not much more I could have possibly asked for.
A few more short hand pros/cons:
Positives:
+ Cinematic Takedowns!
+ The fact that most NPCs can be killed
+ Vending machine ownage
+ Hilarious cut-scene rebuttals
Negatives:
- The game is not long enough!
- Inevitable rush of DLC that will follow
- DLC advertisements during game loading screens

0 comments,
Reply to this entry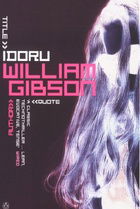 Posted : 3 years, 11 months ago on 2 October 2011 03:44 (A review of
Idoru
)
If I could sum this book up in one word, I'd use:
trite
.
Hardly a glowing review; average, run-of-the-mill, generic... but sadly all of these words sum up the second instalment of Gibson's
Bridge Trilogy
. As a world renowned author, Gibson is widely known for his
Sprawl Trilogy
released throughout the 1980s, which essentially birthed the cyberpunk genre and garnered international acclaim for the visionary science-fiction writer. I enjoyed that original trilogy so much that I'm now grafting my way through these books purely on the basis that I know he is (
was?
) a fantastic author, capable of rattling my imagination with his world-building and visions of a technocratic future.
However, two books in an I'm not impressed.
Idoru
tells of an ageing, yet globally recognised rockstar, Rez, and his unorthodox desire to marry a synthetic Japanese virtual-reality personality. The news is met with much anguish in his principally female fan groups and one young girl is sent from a Seattle chapter to liaise with her Japanese counterparts and uncover more information on the matter.
Meanwhile, Rez's behaviour is puzzling his own management team who move to hire a outsider, Laney, based on his ability to identify 'nodal points' amongst vast amounts of miscellaneous data. What 'nodal points' actually are remains fairly ambiguous in the book, but Gibson intended the skill to describe his own real-life abilities of identifying points of interest in every-day culture that he could elaborate on and proliferate as a futurologist author. The two main characters take turns across alternating chapters, seemingly dedicated to having both build up a supporting party of eccentrics, before both arms of the story inevitably meet at the climax of the novel.
Disappointingly, Gibson's imagined world of a Tokyo blossoming out of the ruins of a devastating earthquake does not seem to inspire or interest, and all of his ideas involving the trademark virtual reality otherworld seem hackneyed. The much built-up 'nodal point' ability is clunkily described and never used in a satisfactory manner, even when it must be used in a seemingly do-or-die fashion at the novel's end, it feels profoundly anti-climactic.
Combine this with a plot-line that feels completely insignificant and uninvolved, and that the only interesting characters were cameoing from Gibson's previous book (one of which was the least interesting character from
Virtual Light
anyway), and I'm seriously considering whether it is worth finishing the trilogy at all.

0 comments,
Reply to this entry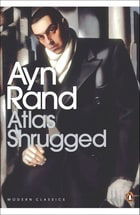 Posted : 4 years, 3 months ago on 15 May 2011 12:07 (A review of
Atlas Shrugged
)
Who is John Galt?
The question reverberates around a crumbling society, epitomising exactly the refusal of human intuition that has led America to its final whimpering days as the last great country on Earth.
Ayn Rand's masterwork tells the story of two great industrialists: Dagny Taggart – A transcontinental railroad executive, and Hank Rearden – A master metallurgist, and their struggles to engage their talents amidst a world of simpering bureaucrats, ever seeking to punish and exploit their skills in the name of a non-existent
greater good
.
All around them, the country is devolving into disaster. Other great minds, thinkers and industrialists are disappearing one-by-one, leaving a dearth of human talent which cannot be filled out of the broken government schools. The same schools which teach children not to think or value themselves, but to only strive for successes for their unseen, unnamed neighbour; the schools which teach that a human brain should be offered on an altar as a veritable feast for the undeserving and the unwilling.
In an attempt to remedy the situation, the camarilla of thieves masquerading as 'government' introduce increasingly destructive legislature which all but cripples the country once and for all. Beginning with laws which prevent direct competition between rival businesses, and ending with legislature which illegalises any man leaving his job, the government strangles competition, stifles inspiration and erodes culpability, leaving a homogenised workforce which refuses to practice ability or take responsibility for the most simple of tasks.
Through the struggles of her protagonists, Rand develops the idea of the individual's mind as the sole required tool for success and survival. With man's mind alone, he will achieve great things and build a world worth based on solid logical principles; the absolutes of trade, the reverence of ability, the virtues of self-respect and the refusal of slavery, violence and unearned wealth.
Atlas Shrugged
is a work of great power and implication. It is savagely anti-communist, anti-socialist, anti-fascist, anti-government, anti-religious and anti-charity in nature, and unsurprisingly has drawn heavy criticism over the years. Though I firmly believe that those who suggest that Rand only values a human being based on the sum of their bank balance, or utterly despises human compassion, or sees no place for a man without God-like production capability, have missed the point of the entire novel by miles.
Despite being heavy on rhetoric, and essentially a vehicle for Rand to express her philosophy of Objectivism, the underlying story does not suffer in the slightest. It is consistently engaging, mixing mystery and adventure, alongside humour, tragedy and sheer face-palming human stupidity. I can unabashedly say that this is the greatest book I've ever read to-date.
Rand's writing style is rock-solid and her characters strongly likeable or detestable, depending on their angle and methods. Are they believable characters? That is a question that ran through my head throughout. Do such men and women of Promethean ability and unshakable resolution exist in real life? They appear in the novel as unbreakable, almost superhuman, but then again maybe that is the point. Would we see more individuals like this if we lived in a world where the great are unobstructed and allowed to flourish in their chosen field, rather than the super-taxed reality we live in today?
I began reading this book with some inbuilt, mildly socialist tendencies, and it undoubtedly changed me. I doubt anybody can read Atlas Shrugged and come away without being sufficiently moved, inspired or disgusted by the words contained within it. It's more than a novel, it is a life-changing piece of philosophy and a blueprint for how individuals can achieve a form of greatness. Any book which simply preaches that you the individual are the key to your own happiness, and that happiness is not the accumulation of material wealth but the love of yourself and your own ability, can only be a positive thing in my eyes.
"
On the site of what had once been Project X, nothing remained alive among the ruins – except, for some endless minutes longer, a huddle of torn flesh and screaming pain that had once been a great mind.
"

0 comments,
Reply to this entry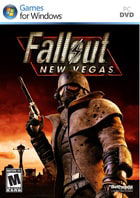 Posted : 4 years, 5 months ago on 12 March 2011 03:25 (A review of
Fallout: New Vegas
)
I had barely registered my one-hundred-and-fiftieth hour of gameplay on Fallout 3 when I first saw the posters for New Vegas lighting up the London Underground. Nothing resonates with me more than seeing a gun-toting CGI human, wearing power-armour and a sheriff's duster coat, each morning on the daily commute. I couldn't wait to play it.
If you enjoyed Fallout 3 then you will more than likely enjoy New Vegas just as much. The one undeniable fact about this game is that it is almost exactly the same as its predecessor in every way. New Vegas could quite easily be classed as an expansion to Fallout 3, it is that similar. If you're looking for new additions to the gameplay, there are practically none. You have a few more guns, the ability to craft ammunition from scraps of junk and of course, the play-at-your-peril survival mode, which forces you to constantly seek food and water, as well as transforming how you take and repair damage. The only major difference is that this time you're in the ruins of Las Vegas instead of the DC wastes.
You don't need to have played any other Fallout game to slip straight into New Vegas, though there are numerous references to the events and powers of former Fallout games for veterans of the franchise littered throughout. The Mojave Wasteland is just as expansive and impressive as the DC Wasteland, and despite being set in an actual desert, actually feels much more lively and populated than DC.
Despite being someone who loves the recent Fallout games, I haven't rated either of them as 10 out of 10 classics. Whereas I love the look and feel, and general gameplay of strolling effortlessly across vast expanses of treacherous hinterland, the games are not without their faults. Much was made of how many more Quests New Vegas contained compared to Fallout 3, yet many of these Quests really are as simple as walking from one side of a town to the other, relaying messages to wastelanders who really ought to be sorting out their problems for themselves! Furthermore, I feel it's only because I love the games so much that I can accept almost identical releases coming out in such quick succession.
You begin the game as a courier, dug out from a shallow grave with a bullet lodged in your head, and your initial mission is to roll out and get revenge on the guys who put you there. The Karma system is back again and you have the option to parade through the game as a saintly do-gooder, or tear things up as history's greatest monster. The way people speak and react to you will alter depending on your allegiance. The VATS targeting system also returns, ensuring there are plenty of slow motion replays on hand to document your surgical skills with a shotgun at close quarters.
You can also recruit companions to join you on your travels, and a welcome change from Fallout 3 is that they cannot die, only repeatedly get knocked unconscious when they charge a Deathclaw with just a Power Fist for protection. And of course, being set in Vegas, it wouldn't be right to ignore the proud history of the city of sin, so feel free to gamble your heart out at the numerous casino's dotted about the map.
Other than that, it's the same old Fallout. I'm not complaining. Yet.

0 comments,
Reply to this entry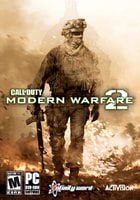 Posted : 4 years, 10 months ago on 12 October 2010 02:15 (A review of
Call of Duty: Modern Warfare 2
)
Without question, this is one of the most overrated games - and game franchises - in the whole history of gaming!
As far as I'm concerned, the CoD series held the title of 'Best WWII Shooter' only because it was marginally better than the woeful Medal of Honor series. Fast forward through a handful of identical games, progressively easier game play, modernised weapons and uniforms and you've got shops opening at midnight just to shift copies off the shelf to us ravenous gamers!? Forget the fact that it's impossible to enjoy an FPS game without a mouse and just concentrate on the fact that the series is apparently now so popular (despite the fact that its predecessors were not) that we can't suffer the torture of waiting overnight to purchase it during normal trading hours. It can't be that popular, can it?
After CoD2 I felt like I'd had my fill of the franchise, but given the frenzy that surrounded the release of this game I thought they must've come up with something incredible and that I'd surely been missing out on gaming brilliance! I was wrong.
My main problem with this game is that so much is recycled from CoD 2. The way your enemies die, or more often than not don't die properly, is so frustrating and all of the death animations have been reused straight out of old CoD games. You can happily empty a clip into some soviet scumbag and it will stop registering hits half-way through the clip just because that guy has to clamber back up onto his elbows to start blasting you with his sidearm. Yawn. The grenade indicator and health system is identical to CoD 2 also. In fact, the only difference between this game and CoD 2 is that the players have different skins and different weapons. They've reinvigorated nothing except the mission loading screens - they're getting away with murder.
On top of this, I completed the campaign mode after five hours on the penultimate difficulty setting. £30 well spent! It seems in a bid to prolong the campaign they've just ramped up the frustration factor. Now, dogs are almost impossible to kill and they hone in on you like heat seeking missiles. Heat seeking missiles that are so weirdly animated that they are impossible to hit and skip quite readily over landmines. The incredible accuracy of a street urchin with an AK47 over 100 yards is also so good it would put the special forces to shame. There's also no room for stealth on missions that don't specifically hold your hand through the sneaking process, too. Everybody always knows where you are and they could readily hit you with a salvo from 100 yards with a terribly inaccurate weapon even if they were pulling the trigger with their tongues and using both hands to read a newspaper.
Having said all of that, the game still isn't difficult. The plot moves fast and deposits you all over the world to fight multiple different factions and foes. Whilst this keeps the levels fresh, it drains the life out of the plot and the characters. It's quick, clean and slick cuts from one part of the world to another are reminiscent of a C.S.I episode which serves to dazzle with protocol and oddly lit backdrops in place of actually humanising the characters or storyline. From memory, your character dies in a cut scene at the end of the mission about three different times. You stop caring about the characters long before this.
As a gamer I am a big fan of carnage, and at times MW2 delivered it in bucket loads. I loved skirting The Mall in a chopper whilst mini-gunning encroaching Russian soldiers. Likewise, the helicopter assault on a soviet gulag was great fun. But I did have a feeling like I'd seen so much of it before. With just a bunch of special ops missions (which were rehashed from in-game missions) and online multiplayer left to grind out some money's worth, I couldn't help but be thankful that this present was a gift, and I hadn't actually parted with a penny for it.

0 comments,
Reply to this entry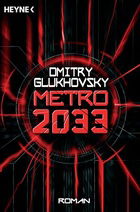 Posted : 5 years, 1 month ago on 13 July 2010 10:51 (A review of
Metro 2033
)
Picture the scene: humanity has once again illustrated its immeasurable stupidity by wiping out all life on Earth with a nuclear Armageddon. Those bloody bombs sure know how to ruin a perfectly viable ecosystem! Some twenty years later and it's now 2033 and we're living in the Moscow Metro System, perhaps the only place on Earth where human life still exists. Being reasonably safe from the perils of fatal radiation doses and the intense sunlight that would surely blind any tunnel-dwelling eyeball, our pitiful species continues to exist in the dark, deep, dank tunnels, living on a diet of pork and mushrooms.
In our absence, in the skeletal remains of our once glorious metropolises, radiation borne creatures of unfathomable shape, and indistinguishable origin have begun to thrive, inheriting the surface of our planet and ensuring that mankind will never again dominate the planet they once commanded with immense authority.
In the subways, our race is once again split around separate ideologies and beliefs, with individual stations becoming mini-countries built on hard-line political ideals or simple commerce and trade agreements. Even in these cramped, limited conditions our race still manages to kick the hell out of each other, rather than band together for the greater good. Now, only the bare necessities of life matter any more, and AK-47 bullets are the only accepted currency. They too are a necessity, for in the tunnels between stations, unexplained dangers and death lurk in the abandoned side rooms and drainage systems. Humanity is pitiful.
The story centres around a young Russian, Artyom, who is tasked with a seemingly simple task of reaching the centre of the Metro system to warn of the perilous creatures encroaching on his station. What I loved about the book was just how succinctly it was written. An obvious artefact of a Russian-to-English translation, the book conveyed every sentence in a matter-of-fact manner and it wasn't dripping with metaphor or emotion, this book turned out to be a very refreshing read. Furthermore, it kept me entertained throughout and I dissolved the 450-odd pages in almost record time for such a slow reader. Although some aspects were predictable (the hero is almost never convincingly imperilled - you always know he'll get out of a scrape), the book was not as repetitive as I predicted and the ending and segments of life on the surface were simply beautiful. The author's writing style also portrays the naivety of a human being raised in such a small and predictable world with shocking clarity.
The book made me wonder whether or not I would actually like to be close to an Underground station when the bombs rained down. The only guaranteable thing in life seems to be the propensity for the human race to irrevocably destroy itself under any circumstances.

0 comments,
Reply to this entry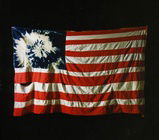 Posted : 5 years, 5 months ago on 2 April 2010 08:01 (A review of
Set 'Em Wild, Set 'Em Free
)
In 2005, Akron/Family released a self-titled album which served as my introduction to the band. They comprised of four members back in those halcyon days. The album was great listening, if a little inconsistent, with Running, Returning being the most impressive track of the bunch. They churned out two quite mediocre albums after that and kind of fell off my radar. This year they're back with Set 'Em Wild, Set 'Em Free and I'm pretty pleased to say I've fallen in love with them all over again.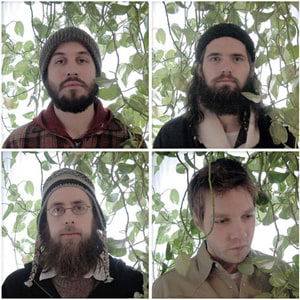 They're down to three members now, but it's not so much of a problem when the remaining personnel are multi-instrumentalists with the confidence to experiment. Far from the folk tag they've warranted, the opening track of this album is a brilliant funk-infused song that immediately sets the standard for what's to follow. Everyone is Guilty is probably one of my favourite Akron/Family tracks. The singing isn't 'freaky' any more, and more standardised vocals are present on the rest of the album. I liked it. River follows on from the first track and it's another great tune. I've seen this track mounted on a few other blogs and websites out there already; if Akron released singles then this would probably be the front running candidate. Despite the love though, I still prefer it's predecessor.
The album then takes a turn into the more low-key, with a couple of tracks that wouldn't be so far out of place if strummed around a camp fire. It's a short lived reprieve before they revert back to supercharged mode with Gravelly Mountains of the Moon, which gears the album up for a strong finish. The only track I didn't care for was MBF, which seemed to be an homage to Steam games. I'm sure I heard a Strider from Half-Life 2 thrown into the mix, and the song tails off as though it's a game over screen from Left4Dead. What is a track borne of pretty appealing guitar work is castrated by painful vocals and angry radio static. I've seen this lauded as their 'trademark creativity' shining through, but it's a low point of the album from my point of view. It very much ruins the possibility of listening to the album whilst you're trying to fall asleep, which is a cardinal sin for any record that features such an out of place track.
The only other song worth raving about is 'They Will Appear'. This one doesn't exactly build up into a crescendo, but rather cut and pastes a jaunty sing-along in front of a lighters-in-the-air anthem. Overall, the album is a much more orthodox affair than their self titled release. They seem to have cut out their droning ambient tracks in favour of acoustic guitar driven songs and their more 'freaky' work has almost taken a back seat completely. Some argue that they've toned down their sound, but I'd say this was a definite improvement on their previous release, Meek Warrior. Maybe they are edging slightly closer to similar bands in the genre, like Broken Social Scene, but I don't think that could ever be construed as a negative thing. I'm am still ever-impressed with their frequency of output. Four and a half full length albums in just four years is an impressive achievement to say the least.

0 comments,
Reply to this entry

Posted : 5 years, 5 months ago on 2 April 2010 07:39 (A review of
Merriweather Post Pavilion
)
Animal Collective have been a staple on my media player ever since 2005. I started off with an album I'd consider their most accessible to date, Feels, and never really ventured further into their discography save for a few short EPs. All of this changed recently when I started a long overdue retrospective of the Animal Collective discography. If you've never heard of Animal Collective then I maintain that Feels is probably the easiest album to digest for anyone interested in getting to know more about the band. I was always put off by their 'experimental' tag; it's a word for me that has become almost entirely synonymous with 'unbearable' in music terms. Luckily, in this instance I'd say 'inspirational' is a more appropriate word equivalent.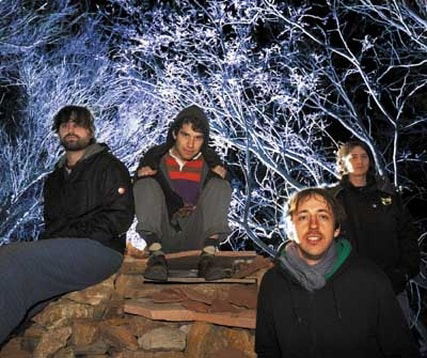 Merriweather Post Pavilion is the newest release from the band. At first I was apprehensive to give it an hour of my time as I think I was the only person on the planet who didn't enjoy their previous album, Strawberry Jam. SJ was blighted with the odd problem of having one song ('Fireworks') that's so much more brilliant than the rest of the album. It's difficult to even give the other songs a proper look in as a result. MPP is a much more flowing and orthodox album; though I can't lie, it also has its own absolute standout track.
'In The Flowers' is perhaps one of the most brilliant pieces of music I've heard in a long time. Listening to this track on headphones for the first time caught me completely unawares, and I felt as though a carnival had burst into my room about half way through the song. It is sheer bliss, and forces you to smile and dance. If these guys could somehow bottle their sound, I don't think anyone would ever be depressed ever again! The follow the greatest song on the album with the second best track, My Girls. It's a much more subdued affair, but definitely a memorable one. These two tracks back to back set a pace that unfortunately can't be maintained throughout the rest of the album. MPP almost seems to be on a downwards slope during your first few listens purely because of the quality of the opening tracks, but the rest of the album does contain many good, bombastic songs and maintains much more consistency than Strawberry Jam, even with the more non-sensical and silly songs that appear toward the end.
Animal Collective are one of only a few bands who can never ever bore me as a listener. They are gifted with a creativity that breeds consistently inspirational and rewarding music. Their songs, which range from the serene and beautiful to the flamboyant and outrageous, never fail to entertain. Effortlessly, they can build a wall of sound out of noises that resemble no instrument I've ever heard of before. Not only is new Animal Collective material instantly adorable for the initiated, their old songs have longevity and do not lose potency after three solid years of repetition on your media player. I'm a bit of a fan.

0 comments,
Reply to this entry

Posted : 5 years, 5 months ago on 2 April 2010 07:33 (A review of
Live At The Music Hall of Williamsburg
)
Live at the Music Hall of Williamsburg is the succinctly dull titled latest album from Beirut and it's probably worth the purchase alone for the novel tracks it contains that don't appear on his previous two studio releases. It doesn't sound at all like a live album, there is no generic roar of a crowd at every lull in the music and the instrumental on display is studio quality. The man behind the band, Zach Condon just seems to exude happiness as he gallivants across Europe, performing in indie cafes and underground smoking clubs, and this is apparent when you hear his interactions with the crowd.
Beirut sounds like a whimsical Balkan carnival and their previous two studio albums are filled with ingenious songs that make everything seem well in life. An intense listen to either Gulag Orkestar or The Flying Club Cup often makes me want to drop everything in life and just jump on the first Eurostar to Paris, before embarking on some carefree journeying across eastern Europe. And imagine what such a trip would consist of? Grumpy old men in flat caps regaling stories of the war, beautiful Italian goddesses toiling on farms and covered in mud, Mediterranean towns who all come together for a feast in the town centre, accordion players bustling through German markets and Romani women telling your fortune as you wonder along with their travelling wagon trails. Well, at least that's what I assume Zach Condon has been doing over the past few years of his life and it's the romanticised impressions of simple European life that his music inspires that I have to blame for it.
This album is nowhere near as monumental as any previous full-length by Beirut, but the fact it's a live album and only contains two songs from those former releases means it's crammed with new tunes I'd never heard before. The two highlights for me were The Concubine and My Night With a Prostitute from Marseille. They instantly struck me as brilliant and did little to dispel my idea that Zach lives in a constant state of reminiscence about his time in Europe, and that he can conjure up a song expressing his memories at the drop of a hat. He's an extremely talented musician, and a sickeningly young one at that. Here's to another 50 years of brass-based brilliance.

0 comments,
Reply to this entry

Posted : 5 years, 5 months ago on 2 April 2010 07:18 (A review of
Other Truths
)
Having the opportunity to write about a DMST album is wonderful for two reasons. The first is that they're undoubtedly my favourite band of all time. Secondly, it means that they've released new material for the first time in two years. If you detect any hint of bias in this review, then at least I gave you a forewarning.
I had none of the usual nerves I get when listening to new material from my favourite artists. I always have a foreboding in the back of my mind that a new release might suck, or turn me off the band completely (a la DJ Shadow), but making bad music is pretty much impossible for DMST. Other Truths is comprised of four tracks, Do, Make, Say and Think (ingenious!) and weighs in at just under 45 minutes. Jumping straight in and playing the album straight through for the first time I realised that the band had lost nothing. The opening track is a terrific song and perhaps the strongest on Other Truths. It's happy and lively, the culmination of several multi-instrumentalists playing together in cheery harmony. Although often categorised as post-rock, the band shares none of the hallmarks I'd associate with the genre. I hear nothing depressing in their music and there are no bleak soundscapes to accompany visions of an apocalyptic future. Instead, I revel in the the intelligence and competency of the musicians, which seems to pervade every note on every album they've ever released.
As well as creating a horizontal eponymy on my media player, the track names seem to perfectly match the mood of each song portrayed. Do, is by far the most energetic and proactive song on the album, followed up by Make, a tune that conjures visions of an immense construction project in the way that it layers up with continued vigour towards a brilliant finale. Say reminded me of a relationship-saving conversation you might have with your girlfriend, whereas Think is just a contemplative chillout fest. Initially I enjoyed the tracks in album order, with my most favourite first, but with every re-listen the others grow in stature and I think Make may just be the future contender for the 'finest on the album' award. There is still a long way to go before I can say I prefer this over their last album, but with a few more listens who knows?
Do Make Say Think have now release 7 full length albums and they're by far the most consistently excellent band on my media player. They top my [Link removed - login to see]">last.fm listening charts and have done for roughly the last four years. You, You're a History in Rust is well worth checking out if you feel the sudden urge to get into the band, but every album contains awe inspiring songs that usually make me wonder why other musicians even bother. As a final note I'll add that if you ever get the opportunity to see this band live, embrace it with both hands, because it's a life affirming experience.

0 comments,
Reply to this entry